Bend Commercial Painting Contractor
Serving The Cities Of: Bend, Redmond, Prineville, Sisters, Tumalo, Sunriver, La Pine And Madras Oregon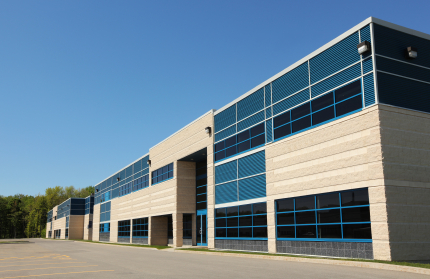 Our Bend, Oregon Painters bring the same high level of quality to our commercial painting as we do with our residential work. All of the same services we offer for our residential clients are available for commercial projects. Our focus is on providing a fast and accurate estimate followed by a quick turnaround for the job start and then always finishing on schedule.
Our painters have been in business for many years. Our professionally trained painters and crew know what it takes to create a custom painting project that will beautify your office building, retail outlet, apartment or any other commercial building.
Painting a commercial building must serve two purposes: protect the building from weathering and decay and to look great. We have the experience and staff to execute a painting solution for any size commercial project - from a small retail space to a large commercial complex.
We are specialists in a painting process that includes high quality that is durable, attractive and environmentally friendly with a low VOC. We have served the painting needs of much of Bend and Central Oregon with numerous commercial customers and are qualified to do a wide range of commercial projects. In a commercial setting, we are committed to serving our customers, and seeing to it that their customers are not disturbed in the process. We are commercial trade contractors that are accommodating to unique and challenging environments of commercial painting.
Please contact us if you'd like to request additional information or an estimate regarding commercial painting services that our painters offer.
Bend Commercial Painting Services
We offer quality commercial painting, industrial painting and protective coating applications at competitive prices. Our painters are professionals who provide a clean and efficient service. All of our painting work is guaranteed.
Our Services Include:
Apartments
Churches
Colleges
Historical Homes and Buildings
Homeowners / Condominium
Associations
General Contractors
Government Buildings
Industrial Facility's
Office Complexes
Property Managers
Storage & Distribution facilities
Realtors and Real Estate Agencies
Restaurants
Retail Stores and Space
Schools
Warehouse Facility's
Painting Contractors
Franco Painting
www.bendpainters.com
61182 Hubble Street, Bend, OR 97702
(541) 389-2797
Advanced Painting
65280 94th St
Bend, OR 97701
(541) 385-1987
Commercial Painting Services:
Interior
Exterior
Apartments
Commercial
Office Buildings
Retail Stores
New Construction
Property Management Painting
Complete Prep, Application & Clean-up
Year Round Service
Quality Materials Used
Low VOC Paint
Licensed, Bonded, Insured
FREE ESTIMATES!