Bend Oregon Painting Contractors
Serving The Cities Of: Bend, Redmond, Prineville, Sisters, Tumalo, Sunriver, La Pine And Madras Oregon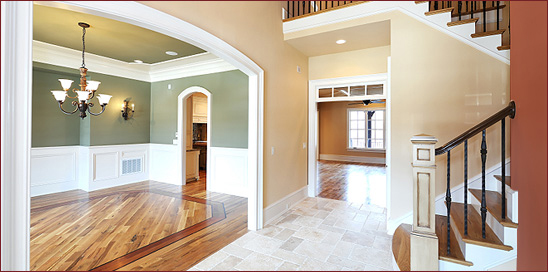 Our painting contractors in Bend, Oregon are full service painting companies consisting of certified professionals. That means we can help you with every facet of making your home beautiful. We facilitate all types of painting restoration, whether it's painting the inside or outside of your home or historical home restoration painting in Bend and Central Oregon. With many years of painting experience, these are the most qualified painters in Bend Oregon. Our goal is for every customer to be completely satisfied with all the work done. Every job is completed with care to assure 100% customer satisfaction.
With our Bend, Oregon professionals, not only do you get a painting contractor, but you get an honest, experienced industry professional. We work as partners with homeowners, interior designers and general contractors to guarantee the best results for you. You can be certain of great paint job and that we will get the details right!
Please use our website as a reference of useful information to assist you with your upcoming remodeling and construction project(s). Don't trust your house to just anyone with a brush. Call us for a free estimate today!
Bend Oregon Painting Services
Not only do we promise to deliver beautiful painting results; we promise you will be pleased with the experience. We handle everything from the prep work to all clean up.
Our Services Include:
Preparation
All furniture, items, and floors are covered with clean drop cloths. Walls and ceilings are inspected for cracks, filled, and sanded. All baseboards, windows, and frames are professionally taped to ensure clean paint lines.
Painting
This includes meticulous priming before applying two coats of quality low VOC paint.
Cleaning and Restoration
Rooms are returned to the way they were before we arrived. This includes the moving of furniture back to the original location. Tape is removed and paint and baseboards are touched up as needed. Floors and carpets are swept and vacuumed. All debris and painting items are removed.
Inspect
Post-painting inspection of work. Your satisfaction is our priority. Together we Inspect our work before we consider the job complete.
Painting Contractors
Franco Painting
www.bendpainters.com
61182 Hubble Street, Bend, OR 97702
(541) 389-2797
Advanced Painting
65280 94th St
Bend, OR 97701
(541) 385-1987
Residential Painting Services:
Interior
Exterior
Custom Homes
Residential
Paint & Restore
Historic/Classic Homes
New Construction
Minor Drywall Repair and Texture
Garage Floor Epoxy
Complete Prep, Application & Clean-up
Year Round Service
Quality Materials Used
Low VOC Paint
Licensed, Bonded, Insured
FREE ESTIMATES!